EXCITING NEWS! Our flagship Cycles4all project has been nominated as one of Eastleigh Asda's green token charities. Voting opened in January and closes the 31st March. Voting is simple, and if you can spare just one minute of your day, you will help support us continuing to provide inclusive cycle rides for our local community and surrounding areas. Cycles4all is such an amazing facility and enables the most vulnerable to enjoy outdoor experiences the rest of us often take for granted, riding around absorbing the beautiful parkland surrounded by nature, which has many health benefits. This is why it is so important to continue to provide this unique experience. Every vote, really does count, here is the link to the green token scheme: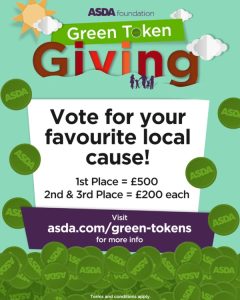 http://www.asda.com/green-tokens Please select Eastleigh and then you can vote for us.  
February is the second month we have birthdays to celebrate! 
We have two this month, our wonderful Project Coordinator Ali who is best known for making Sensory4all sessions a truly magical experience and who leads on our Little Pixies Parent and Toddler group, and we have our Sensory Social volunteer Sally who will be celebrating the grand age of 71 but as she was born on leap year, she likes to tell people she is only 17! 
On behalf of the Pavilion on the Park team, we wish them both a very happy birthday! Pictured below is Ali and Sally.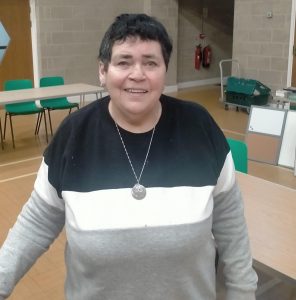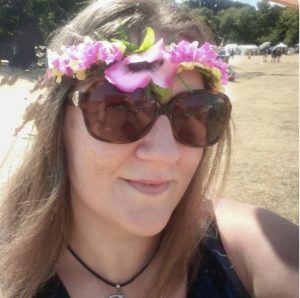 Continuing with the birthday celebrations, Sensory4all and Little Pixies will be joining in the celebratory fun with Ali and Chazz holding themed birthday play sessions. To find out more about the Sensory4all soft play party sessions please visit www.sensory4all.org , our Little Pixies will be enjoying a pyjama party complete with birthday cake, party games and all the usual fun activities on Tuesday 21st February! 
The return of Little Pixies stay and play this year has seen record numbers of children coming to play with us. We have already enjoyed exploring playtime at the beach, at the farm, up in space and in the Jungle. With lots of messy play, creative stations, free play toys, sing along, sensory story time, free hot drinks for the grown-ups and fruit and salad bowls for the children. We have such amazing feedback every week!  
Little Pixies runs term time, every Tuesday from 9:30am-11:30am. For more information, please email Ali at sensory@paviliononthepark.org or visit the Little Pixies social media pages.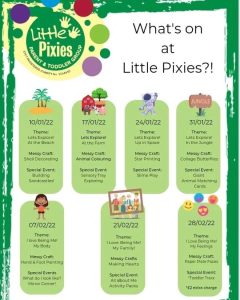 This month's volunteer spotlight shines on Sally. 
Sally first heard about the Pavilion on the Park, when she visited the Cycles4all project. Sally was unable to ride a bike and to experience what it would feel like she would need a specially adapted bike, which she found a choice of. Thereafter, she got to know the team and loved the newly launched One4all activities. The team mentioned they were recruiting volunteers and asked if it was something she may be interested in. She agreed and now volunteers 2 hours a week. This has helped with many aspects of her life, including building of confidence, reducing isolation, having a sense of purpose and being able to help the community. She is now a well-liked and important member of the team, who loves to call the Bingo! 
For the latest updates, visit our social media pages: 
Instagram Accounts:

 

Facebook accounts:

 

@pavilion_on_the_park

 

Pavilion on the Park

 

@one4all_paviliononthepark

 

–

 

@cycles4all  

 

Cycles4all

 

@sensory4all

 

Sensory4all

 

@littlepixies_eastleigh

 

Little Pixies Toddler Group Eastleigh